Your business deserves more than just your go-to, fix-it guy who comes in when he can to get your tech up and running again. You need a partner who cares about your needs, understands your goals and does whatever they can to ensure your technology is always available to push your business forward.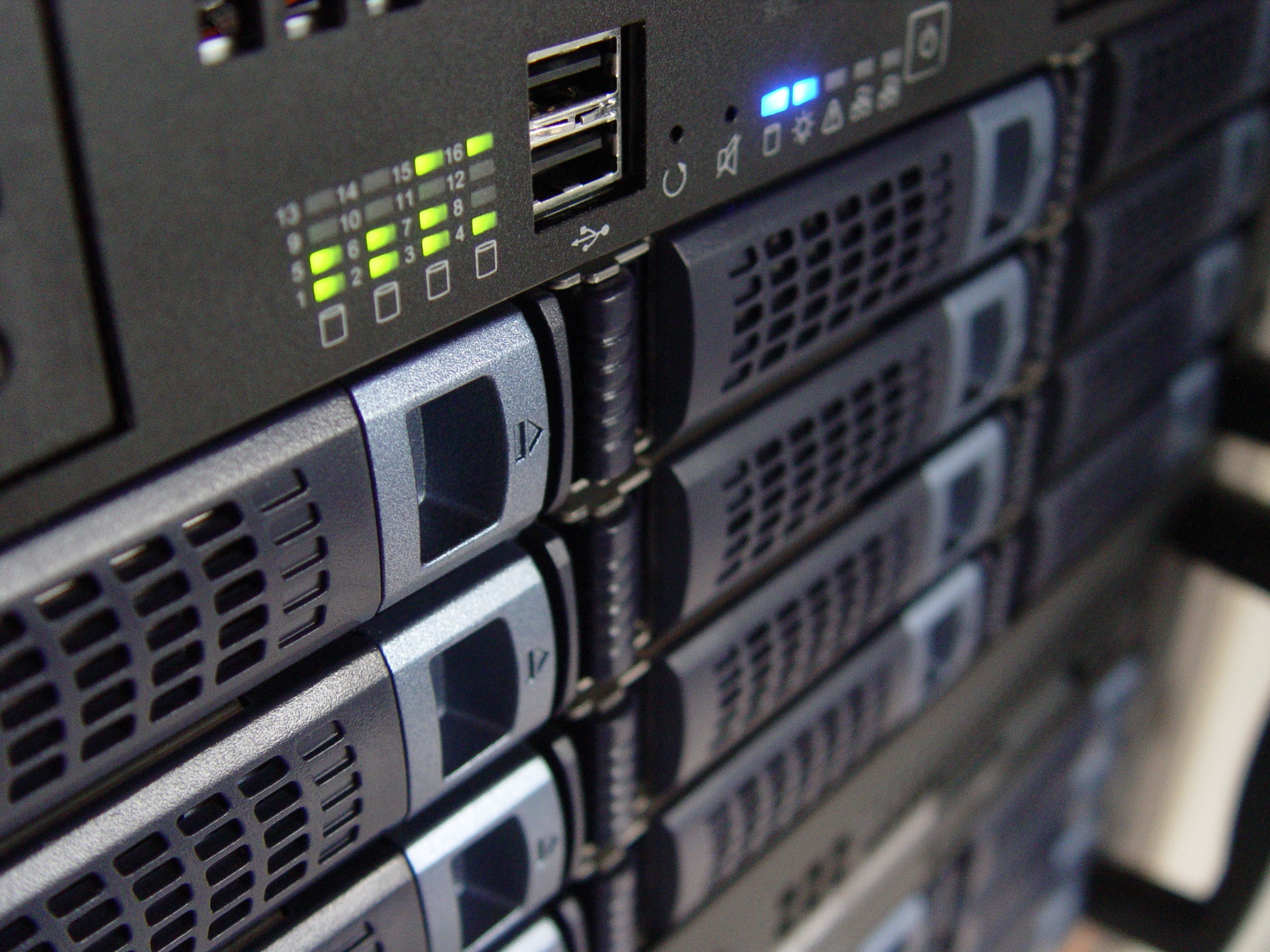 Whether you're a small, growing business or an enterprise-level organization, ETG has the right solution for you. Our managed IT services and IT consulting relieve your day-to-day technological worries with a proactive approach to managing your needs. Our customer-first commitment ensures that whatever your technology issue, we have the expertise and in-house support you need to get up to speed quickly and efficiently.
Free your team of your worrisome IT environment, and start spending your time focusing on what's important to you: running your business. ETG is your partner for life, and we'll help your technology get you where you need to be.
How much do you spend on technology?

It's probably much more than you think.
But do you know what actually drives the cost of your IT? Tight budgets and limited expertise often keep organizations like yours from making effective IT decisions. Understanding the hidden costs of your systems and software can actually help you reduce unnecessary expenditures and reallocate resources to where you need it most.
Optimize your technology spend with ETG
Before we know we can help your business, we need to know where you currently are. Increasing the efficiency and effectiveness of your technology environment requires a clear understanding of how it's operating. Sitting down with you and looking at all of your systems, we dive deep into your IT strengths, weaknesses, redundancies, inefficiencies and performance gaps to uncover your true technology cost.
We look at:
How you currently use your IT systems
How well your systems are performing for your business use
Whether your IT environment is set up in the most efficient way to help drive your business towards your goals
The financial impact of your current system
Is Your IT Helping?
Often times, your team is far too caught up in what's happening with the business to fully understand what is happening with your IT. Our IT assessments can help your organization move IT from being reactive to proactive, and turn your technologies into a competitive advantage instead of another obstacle.
Store your data, stay current and only pay for what you need with ETG.
In today's business landscape, the ability to access, share and secure files on the fly is more important than ever. But you're under new and increasing pressure to transform your IT from a costly asset into a strategic service that empowers your organization.
Your business wants to be "cloud first." But somewhere along the way developing a strategy, moving applications and adopting the latest processes became easier said than done. Migrating to the Cloud should accelerate your business forward, not leave it at a standstill.
Stop worrying about the management and maintenance of your IT infrastructure. Put your business first again with help from ETG. With the Cloud specialists at ETG on your side, we'll help you make all the right choices for you and your business.
Cloud Services for Your Specific Needs
With the plethora and complexity of cloud-based solutions, it can be difficult to know what the right choice is for you and your business. We'll perform an analysis of your requirements and propose a plan custom tailored to your specific needs.
On-premise
Hybrid
Azure/AWS
Applications as a service
We'll handle technology, so your in-house staff can focus on what they do best.
Delivering high quality IT services – and demonstrating the value of those services to the business – is a core part of any IT department's daily role. But all too often, your team doesn't have time or knowhow to implement technology that pushes your organization closer to its goals.
Take away some of the burden of that work and allow your staff to focus on what really matters by working with ETG.
Your goals aren't shared by every organization. They are yours and yours alone. If you want to reach those goals, you need an IT partner that is willing to dig deep to understand what you do, how you do it and how your technology is holding you back.
We make sure your new or existing IT services are the right fit for your organization and it's goals, and that they work from day one. At ETG, we have the experts, innovators and thinkers in-house to deliver any IT project, no matter how complex it may be:
Give you independent assurance that your IT programs are helping you reach your goals – and you can depend on us to tell you if things aren't right.
Help you choose the right partners and solutions that work well together and with your team.
Build the requirements and manage the delivery so that your solutions work right from the start.
We manage IT so you don't have to.
Think about it for a moment. What else could you be doing? You've got looming deadlines, projects to manage and new business to roll out. You don't need to worry about keeping your IT up and running. What you need are some extra hands.
If you don't have the time, the skills or if you simply don't want the burden of managing your IT department, then our managed services are the answer. With managed services, you'll be free from the necessary, but time-consuming tasks your business relies on to keep you up and running.
Let us be your own virtual IT department
We make it easier than ever for you to understand, budget and manage your monthly IT requirements. Aside from the year-round, 24 hour support offered by our in-house team of specialists, each plan includes expert-level advisory services, consulting, and everything that you should expect from an internal IT department.
Monitoring/Alerting
Patch Management
Problem Resolution
Fixed-Fee Operational Support
Maintaining Environment Optimization
Delivery Insurance