Stay in the Loop
Check out the latest happenings at Enterprise.
Superior Deposit Rates
Enterprise Bank prides itself on offering the most competitive rates in the industry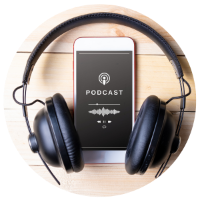 Inside The Vault Podcast
Join Dave Miller, SVP, and Charles Leyh, CEO, as they dive into the worlds banking, entrepreneurship, small business, and government, and how they affect one another. 
Simplicity Checking
Banking doesn't need to be complicated - we have a simplified account to deliver maximum results.
Upcoming Events
Always providing you with resources to help you make intelligent and informed business decisions.
Recorded podcast
Bankonomics: analyzing recent bank failures
Learn the details on underlying reasons for recent bank failure & how Enterprise Bank is different in our approach.
Recorded Webinar
Diversity and Inclusion & Small Business Priorities
Business experts and seasoned entrepreneurs will discuss building your business from the ground, up. 
recorded podcast
How fair is your share: proposed tax increases
Get a unique perspective on proposed federal tax increases and how this can affect our region.