The Enterprise Bank Relationship Managers are among the most dedicated and knowledgeable in the business. The infrastructure of Enterprise Bank was designed so each Relationship Manager and their staff function as their own small business within the overall structure of a business focused community bank. For our customers, this means a number of important things:
Because they are your single point of contact at the Bank, the rapport built with your Relationship Manager will continually grow and strengthen from your first meeting, through the loan underwriting and closing process and throughout the life of your business.

Our Relationship Managers have a personal financial stake and liability in the loans that they make, allowing them greater flexibility in decision making and in responding to your needs quickly and conveniently.
Your Relationship Manager is an empathetic partner who will help to navigate your business growth and any problems that you may face along the way. Like you, they are small business owners and entrepreneurs themselves with similar challenges and rewards.
Our competitors do not have the same long term customer service and credit quality oriented compensation models for their lending staffs to aid in your business growth as do the Relationship Managers at Enterprise Bank. Our Relationship Managers compensation, with regard to a particular customer, lasts only to the extent that the relationship with that customer is adequately maintained and nurtured. If our Relationship Managers lose a relationship to a competing bank or because of a lack of service to the client, their income stream ceases with regard to that client. We don't just talk customer service, we live it or we pay the price.
Because Enterprise Bank is one of the few financial institutions that caters exclusively to the small business owner and is very flat from an organizational perspective with the Relationship Managers directly involved in the structuring and underwriting of the loans in their portfolio, they understand the customer's unique financial needs and customize our financing and banking solutions to each specific business customer and situation.
Relationship Managers


David D. Miller -  Senior Vice President & Development Officer
Graduate of Penn State University with a Degree in Management & Organization. Employed with small Business Administration, Pittsburgh District Office, in January 1993. 
Responsibilities during eleven years with SBA included: Managing SBA's financial assistance programs for 27 counties of Western and Central Pennsylvania through a network of approximately 110 participant lending institutions, including regional & community banks, and non-depository financial institutions. Serving as approval authority on all loan guaranties approved by the District Office averaging over $150million per fiscal year. Overseeing and managing a guaranty and direct loan portfolio of over 2600 loans totaling approximately $265million. Supervising a staff of twelve economic development and loan specialists in the lending, portfolio management, business development, and marketing and outreach functions of the District Office. Coordination lender and resource partner seminars and training activities. Building and maintaining relationships between SBA and resource partners including participant lenders, SCORE, SBDCs and economic development organizations throughout Western Pennsylvania. Marketing SBA programs and services to economic development professionals and the small business community in twenty seven counties of Western and Central Pennsylvania. 
In September of 2003, assumed a position with Enterprise Bank in Allison Park, PA (north suburban Pittsburgh) as a Senior Vice President & Relationship Manager. Responsibilities at Enterprise Bank Presently include: Providing complete business banking services to small business clients across Western Pennsylvania. Underwriting conventional and SBA guaranteed commercial loan transactions. Managing the Bank's business development efforts thru networking with existing Bank Customers, professionals, economic development agencies, and small business resources. Consulting with small business owners and principals on their financial needs and providing tailored and complete financial solutions for growing businesses. Providing referrals to small business technical assistance resources to help client businesses in implementing their growth strategies. Utilizing economic development, governmental and gap financing programs to supplement bank financing to provide overall lower costs of borrowing and more favorable loan structures to client businesses. Cross-selling of deposit and fee for service lines of business including bookkeeping, marketing, title insurance, online banking, and real estate services. 
Presently co-manages a Bank staff of seven commercial lenders/relationship managers and serves as the lead Business Development Officer for the Bank. 
Personal Notes: Native of Leechburg, PA (Armstrong County). Presently resides in Lower Burrell, PA (Westmoreland County), with wife Tammi L. Miller, daughters Kylie (19yrs.), Haley (16yrs.) and son Cole (9yrs). Member of Penn State Alumni Association, Lion Link Mentoring Program, Risk Management Association Past Board Member & Chapter President, Founder of RMA Young Banker's Committee, Past Chair of Region III NAGGL Liaison Committee, Past President and Current Vice President of Western Pennsylvania Association of SBA Guaranteed Lenders, Board & Loan Review Committee Member of The Progress Fund and TPF Loan Corporation.
Email: dmiller@enterprisebankpgh.com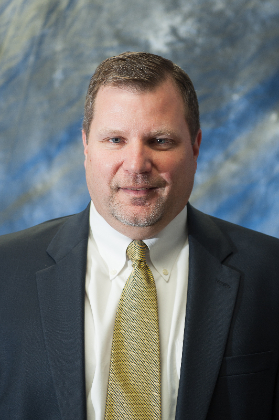 Raymond R. Ford - Senior Vice President & Relationship Manager
Raymond R. Ford has more than 32 years of commercial lending experience.  Taking his place on the front lines of small business lending, he acts as a banking resource and advisor to his clients.
Ray administers a multi-million dollar portfolio that is as diverse as the Pittsburgh marketplace itself.  His clients include investment property/real estate developers, manufacturers, residential/commercial contractors and other small businesses. 
Receiving a bachelor's degree in accounting and business information systems from Robert Morris College in 1985, he then earned a master's degree in business administration and finance from the University of Pittsburgh's Graduate School of Business in 1990. Soon after obtaining his bachelor's degree, Ray was hired by the Western Pennsylvania Development Credit Corp.  In 1989, he moved to Irwin Bank & Trust where he worked as a commercial loan officer.
Ray joined Pennsylvania Capital Bank, a de novo bank, in 1993.  He managed the business development and administration of a substantial loan portfolio. Then he was hired by Enterprise Bank during its initial start-up phase in 1998.  Ray was promoted to Senior Vice President and Relationship Manager in October 2000.

Email: rford@enterprisebankpgh.com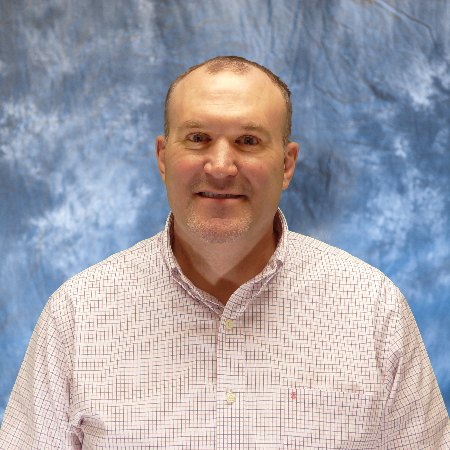 Joseph P. Novitski, Jr. - Vice President & Relationship Manager
Joseph P. Novitski, Jr., Vice President and Relationship Manager, has worked at Enterprise Bank since it first opened its doors in October 1998. Taking his place on the front lines of small business lending, he acts as a banking resource and adviser to his clients. Joe's client portfolio, which is in excess of $20 million, is as varied as the Pittsburgh marketplace itself. He handles banking relationships with manufacturers, property management companies, placement companies, contractors, real estate developers and more.
Joe earned a bachelor's of science degree from Indiana University of Pennsylvania in 1992. Upon graduation, he worked in the insurance industry before moving on to consumer lending at a finance company. In July 1996, he became a branch manager at the First National Bank of Hermitage, where he was responsible for increasing loan growth, analyzing credit applications and much more.
After several years of work at FNB, Joe was hired as one of Enterprise Bank's first Relationship Managers. In October 2000, he received a promotion to Assistant Vice President and shortly after to Vice President. Joe completed a course at the Robert Morris Commercial Lending School in August 2000, making him a member of the Association of Lending and Credit Risk Professionals.
Email: jnovitski@enterprisebankpgh.com

Randy J. Davidson - Vice President & Relationship Manager
Randy J. Davidson joined Enterprise Bank in 2009 as an Assistant Vice President and Relationship Manager and has since been promoted to Vice President. Randy earned his bachelor's degree in banking from Point Park College before attending the commercial lending school at Bucknell University and earning a degree from the American Institute of Banking School. He has over 31 years of experience in the financial industry, where he focused on community banking and commercial lending. 
From his experience, Randy understands what it takes to develop and build relationships with clients, and he brings that understanding to Enterprise Bank. He states, "The client comes first. You have to learn about and understand the intricacies of your customer's business-not all financial needs fit into a cookie cutter mold. It is essential to provide the services and financing that will help a business realize its full potential."
Randy is a Mars area native and has a strong sense of community. He takes an interest in bettering the region through community service. Randy has been a part of the 2000 Butler County Leadership class, the Rich-Mar Rotary and the Robert Morris Association. He is a past Treasurer for the Board of Directors at the Pine Richland Youth Center and the Mars Baseball Association. Currently, he is the President of the Board at Mars Housing, a senior living center.

Email: rdavidson@enterprisebankpgh.com

Jay Murgi - Assistant Vice President & Relationship Manager
Jay Murgi joined Enterprise Bank in 2002 and was recently promoted to Assistant Vice President & Relationship Manager in June of 2016. Jay graduated from Indiana University of Pennsylvania (IUP) with a degree in education and started his career in teaching. Jay has over 14 years of experience working with Enterprise Bank and being a seasoned veteran, Jay truly understands exactly how to make the process as easy as possible for our clients.
Making sure his clients are satisfied is his goal. In fact, he said specifically, "The role of a relationship manager is difficult but rewarding, the hours can be long but coming out of a closing with a satisfied client is a great feeling."
Email: jmurgi@enterprisebankpgh.com

Jodi Zelenske - Senior Vice President & Relationship Manager
Jodi has been a part of Enterprise Bank since the very beginning in 1998. She attended the University of Pittsburgh and double majored in Business and Communications. She has in excess of 20 years in the banking industry and currently serves as Enterprise Banks longest standing Relationship Manager.
She resides in Washington Township and feels strongly about serving her community and Enterprise Bank's clients. "I believe that quality is our number one asset." 

Email: jzelenske@enterprisebankpgh.com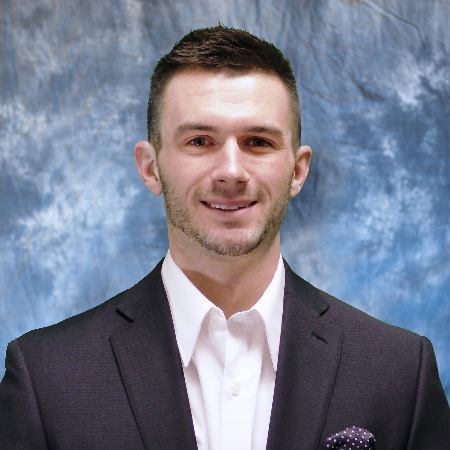 Mason D Lockard - Assistant Vice President & Relationship Manager
Mason Lockard joined Enterprise Bank in the spring of 2017. He is our newest Junior Relationship Manager and Assistant Vice President within our commercial lending department. Mason graduated from West Virginia University in May of 2017 with a bachelor's degree in finance.
"I am excited to learn the ins and outs of my new position as a relationship manager and I look forward to working with, as well as giving back to, the new community I serve."

email: mlockard@enterprisebankpgh.com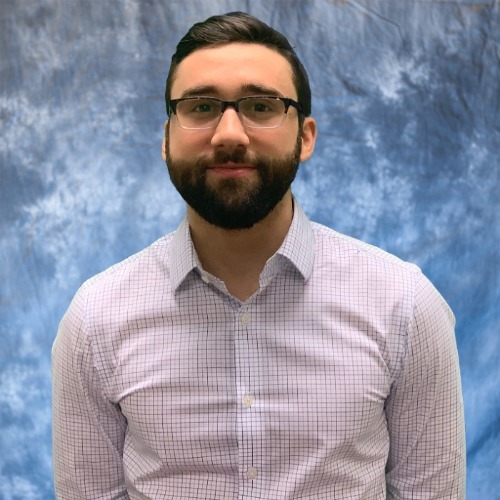 Travis Gonzalez - Assistant Vice President & Relationship Manager
Travis Gonzalez is a graduate from The University of Pittsburgh with a bachelor's degree in finance. Travis gained valuable industry experience working for the Federal Home Loan Bank of Pittsburgh as well as the accounting firm KPMG.
When asked about his new role at Enterprise Bank, he commented "I am most excited about this role at Enterprise Bank because it provides me with a unique opportunity to make a contribution to my community. The mission at Enterprise resonates with me because it deviates from the cold and transactional operations common in many larger corporations. It is my goal to create strong relationships and add value to clients through hard work, integrity and focus on delivering results."
In his free time, Travis enjoys exploring Pittsburgh's ever-growing restaurant scene and repenting for his gluttonous transgressions at the gym.
email: tgonzalez@enterprisebankpgh.com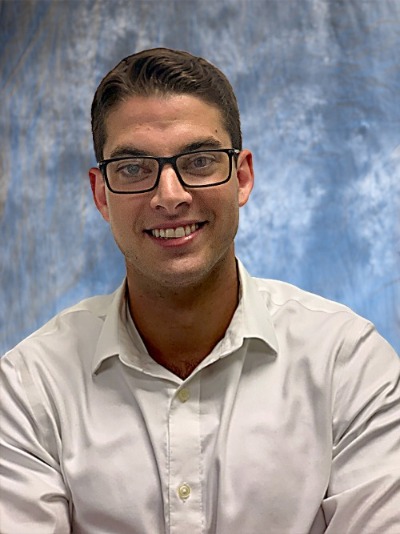 Evan Hayward - Assistant Vice President & Relationship Manager
Evan Hayward graduated from Indiana University of Pennsylvania in 2015 where he received his Bachelor's Degree in Finance & Economics. He began working for Enterprise Bank immediately following his graduation as a Relationship Manager Assistant and was recently promoted to the role of Relationship Manager.
When asked about his promotion, Evan said, "Working for Enterprise Bank has allowed me to grow not only professionally but personally as well. Having the opportunity to work alongside small businesses owners and see a concept come into fruition has been very rewarding and I look forward to continuing that as a Relationship Manager".
In his free time, Evan enjoys producing music and participating in Tough Mudder and Spartan Races.