Chuck Leyh - President & CEO
Chuck Leyh is the Chairman of the Board and a member of the Senior Loan and Finance Committees. He is a CPA with more than 40 years of experience in public accounting with an emphasis in tax and business consulting. Mr. Leyh is a consultant to small businesses and has experience in business analysis and valuations. He is a member of the American Institute of Certified Public Accountants, a member of the Pennsylvania Institute of Certified Public Accountants, the past Treasurer of the YMCA of Greater Pittsburgh and was the Chairman of the Pennsylvania Association of Community Bankers in 2012.



Douglas W. Lockard - Senior Vice President
Douglas W. Lockard is the Vice Chairman of the Board and a member of the Bank's Senior Loan, Executive and Finance Committees. His experience includes real estate development, appraisal, brokerage, consulting and property management services, along with the development of various businesses. With an emphasis on small business, his first-hand experience brings a balanced understanding to the Bank and its clients.



Dr. Timothy DeBiasse - Board Member
Dr. Timothy DeBiasse is a member of the Board, an active real estate investor and past President of East Suburban Pediatrics, Ltd. As a licensed physician, he is a member of the American Academy of Pediatrics and the Pennsylvania Medical Society. He also previously served as Chairman of the Board for the East Suburban YMCA.

Raymond R. Ford - Board Member
Raymond Ford is a Senior Vice President and Relationship Manager for Enterprise Bank. He has been a Relationship Manager with the bank since its inception in 1998. He has over 35 years of experience in commercial lending to small businesses. Mr. Ford has also served on the board of directors of the Regional Development Funding Corporation since 2003 and was its past Chairman. Mr. Ford also is on the Finance Committee of the bank.



Melissa Hart - Board Member
Melissa Hart is a member of the Board and the Audit Committee at Enterprise Bank. Her background in the financial services industry stems from her legal background and professional service in both the private and public sectors. She is an attorney and consultant with Hergenroeder Rega Ewing & Kennedy, LLC, working with financial institutions and business clients on a variety of matters including creditor's rights and government relations. Her public service began with a decade as a Pennsylvania State Senator, chairing the Finance Committee and also serving on the Banking Committee. She then moved to the federal level, serving three terms in the United States House of Representatives. Her tenure included service on the Financial Services and Ways & Means Committees. Hart also participates in political candidate mentoring. She is a frequent speaker on public policy and politics. Hart also serves on the Board of Trustees for the Pittsburgh Film Office. She earned her B.A. at Washington & Jefferson College, and her J.D. from the University of Pittsburgh School of Law.



William Kinol - Board Member
William Kinol is the Treasurer of the Board of Directors. He is a CPA with national public accounting experience with Fortune 500 manufacturing companies and Nonprofit organizations. He was also Vice President and Assistant Corporate Controller of a multi million-dollar International Advertising agency. Mr. Kinol is also the Chairman of the Audit Committee and a member of the Finance Committee.                          



Larry G. Lockard - Board Member
Larry G. Lockard is the Secretary of the Board of Directors and a member of Enterprise Bank's Senior Loan and Finance Committees. His professional experience includes the development of several small business ventures, including wholesale petroleum distribution, restaurants, residential and commercial construction in addition to multiple real estate developments.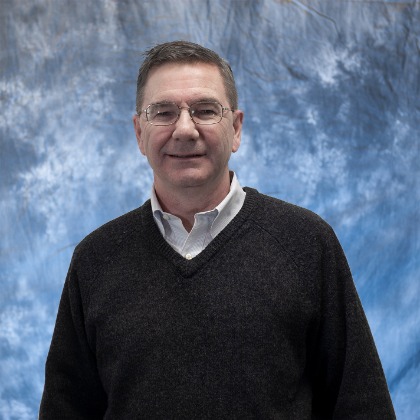 Keith Rothfus - Board Member
Keith Rothfus is an American politician who served as the U.S. Representative for Pennsylvania's 12th congressional district from 2013 to 2019. Prior to serving in Congress, he worked as an attorney. Keith lives in Sewickley and is married to his wife Elsie and the father of six children. He frequently speaks and writes on public policy issues.



Craig Cozza - Advisor to the Board
Craig Cozza is the owner and managing member of Cozza Enterprises, which specializes primarily in retail real estate development, residential development, investment and construction. His passion for health and fitness led him to open four ProBike and Run locations in Squirrel Hill, Monroeville, Robinson and South Hills Village with a fifth opening in North Park in 2018. He is also an investor in other retail and sports ventures including Five Guys, ProSports Monroeville sports complex and the new Riverhounds Highmark Stadium.



Frank L. Schwarz, Jr. - Advisor to the Board
Frank L. Schwarz, Jr. is an advisor to the Board of Enterprise Financial Services Group, Inc. In addition to his board duties, Mr. Schwarz is the President and Founder of Action Business Leasing, Inc., started in 1984. The company provides equipment lease financing to small and mid-sized businesses nationwide with a focus on Western Pennsylvania. In December 2011, Mr. Schwarz joined the board of the 900 synagogue Union for Reform Judaism. Mr. Schwarz has an MBA in Finance from Columbia University.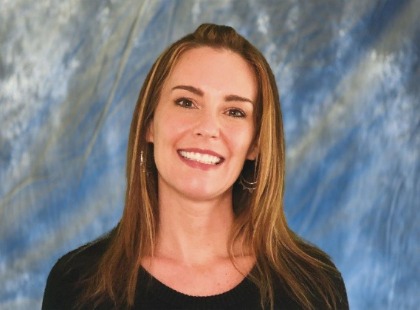 Lori Cestra - Advisor to the Board, EVP & COO
Lori A Cestra has a bachelor's degree in Business Administration from Edinboro University of Pennsylvania. She also graduated from the Graduate School of Banking at the University of Colorado. She was active on the board of the Pennsylvania Association of Community Bankers before recently being appointed as the first woman to Chair the organization. She has three teenage girls and coached youth basketball in the township of South Fayette for many years.
Gregory A. Pearson - Emeritus
 

Board Member

Gregory A. Pearson is a former advisor and current board member. He practiced in the Corporate Finance and Technology Group of Buchanan Ingersoll & Rooney PC for 43 years until his retirement in December, 2013. He has experience in corporate and international law, antitrust matters, business sales and purchases, distributor/agent relations, technology licensing and general commercial matters.